Get up close to classic and futuristic vehicles as the largest free motor show in the UK, the Regent Street Motor Show, returns to Central London.
Showcasing 125 years of motoring history, hundreds of vehicles go on display in the famous shopping street. Be wowed by the latest sports cars and motorbikes, see classic automobiles dating back to the early 20th century, find out about up-to-date low-emission technologies, and enjoy music and performances all along Regent Street.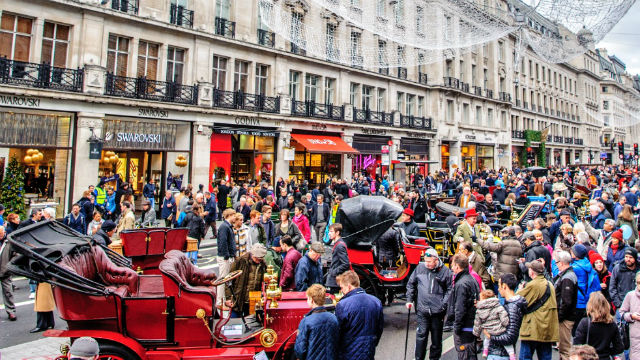 This interactive celebration of motoring is perfect for car enthusiasts and families, as well as West End shoppers looking for a fun distraction.