Maslenitsa Russian Festival
Until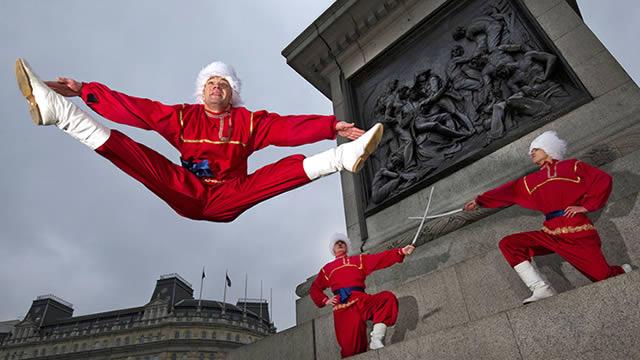 About
Celebrate the arrival of spring during the week-long Maslenitsa Russian Festival. Marking the end of winter, Maslenitsa combines a Russian Orthodox religious celebration with an older pagan festival welcoming the arrival of spring.
Replacing the annual one-day festival in Trafalgar Square, Maslenitsa in London takes on a different form in 2015, with a series of events celebrating the best of Russian culture at various venues.
Highlights of this year's festival include the British premiere of the Oratorio St. Matthew Passion by Metropolitan Hilarion Alfeyev in Cadogan Hall (8 Feb) and the 10th anniversary of Russian Ballet Icons Grand Galas at the London Coliseum (8 Feb).
Check back nearer the time for full details of this year's festival. Please note, there will not be any Maslenitsa events in Trafalgar Square in 2015.