See the grounds of the Royal Hospital Chelsea transformed with stunning horticultural displays for the prestigious RHS Chelsea Flower Show.
World-renowned garden designers, plant specialists, florists and nurseries come together every year to one of London's most charming and affluent neighbourhoods to show off cutting-edge garden designs and inspirational floral exhibits.
Stroll through show-stopping and award-winning gardens. Discover rare flowers and plants. Spot emerging gardening trends. See creative floral artworks and unusual displays. And browse the horticultural products on sale, from gardening gadgets to sculptures and plants.

RHS Chelsea Flower Show 2017 Highlights
Discover how plants and gardens can be squeezed into the smallest of urban spaces with Professor Nigel Dunnett's RHS Greening Grey Britain Show Garden.
Explore more spectacular and innovative Show Gardens, from a Maltese landscape to a Silk Road Garden and a design inspired by Covent Garden's history.
Walk through imaginative Artisan Gardens inspired by Japanese emperors, Spanish Art Nouveau artists, a medieval boat found in Norfolk and much more.
See ideas come to life in the Fresh Gardens category, which include creative interpretations of an active volcano and a scientific research lab.
Step inside the Great Pavillion marquee to examine playful as well as educational horticultural exhibits from top nurseries and florists.
Take the children for a tranquil moment in the Come to your Senses Eco Garden.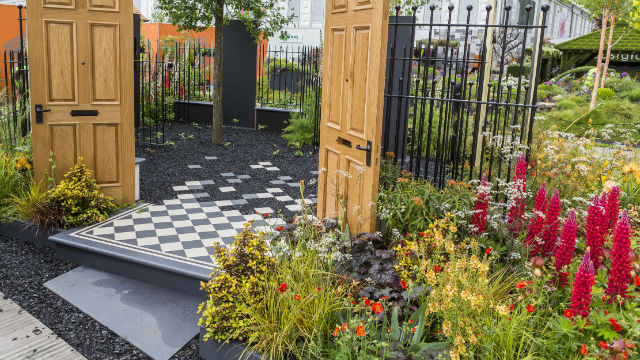 RHS Chelsea Flower Show 2017 Tickets
The garden design equivalent to Paris Fashion Week, the show attracts more than 150,000 visitors each year, including members of the Royal Family.
RHS Chelsea Flower Show 2017 tickets are on sale. Tickets usually sell out quickly and must be purchased in advance, so make sure to book early.