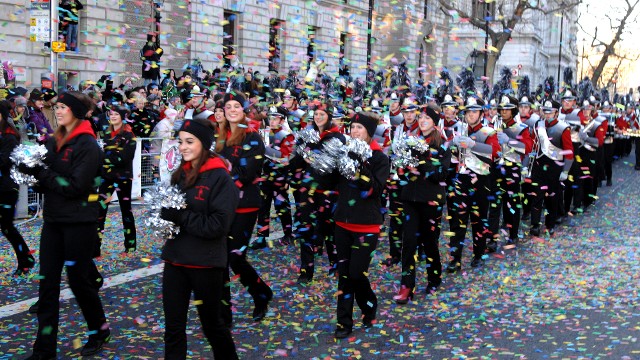 About
Catch the spectacular, free New Year's Day Parade in Central London this New Year's Day.
London's New Year's Day Parade crowns the capital's festive season. Dancers, acrobats, cheerleaders, musicians and performers assemble in the heart of the city for a colourful celebration that combines exuberant contemporary performances with traditional pomp and ceremony.
Featuring more than 8,000 performers representing the London boroughs and countries from across the globe, this is the biggest event of its kind in the world. The free parade is expected to once again attract more than 500,000 spectators with live television broadcasts in the UK and abroad.
Watch the parade for free along its route between Piccadilly at noon and Parliament Square at 3.30pm, via Piccadilly Circus, Lower Regent Street, Waterloo Place, Pall Mall, Cockspur Street, Trafalgar Square and Whitehall.