Where the Royals Shop: Royal Warrant Holders in London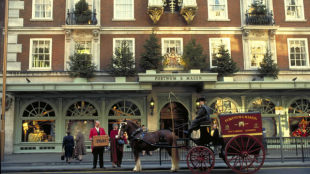 Shop at the same places as The Queen, at London's Royal Warrant holders.
Royal Warrants are a mark of recognition for those who have supplied goods or services for at least five years to the Households of HM The Queen, HRH The Duke of Edinburgh or HRH The Prince of Wales.
The warrants are held by organisations in all sorts of industries – from dry cleaners, to chemists, to hotels. 
If you're keen on all things Royal, read our article on Royal London Attractions and take a look at some of London's Royal Warrant holders below.