Motels in London
Looking for a motel in London? There are some motels around the outskirts of London.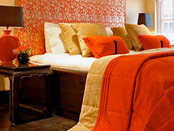 However, if you're looking for a motel in Central London, try one of these cheap hotels instead.
Motels are not common in London, but bed and breakfasts or budget hotels provide comfortable accommodation at an affordable price. Alternatively, if you are looking for accommodation near London, there are plenty of hotels near and outside London for every budget.