London's Major Comedy Venues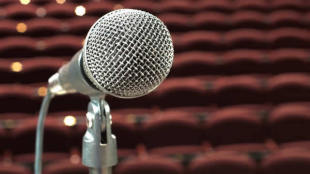 London is renowned world-over for its comedy venues, so get out there for a giggle.
A live comedy evening makes a fantastic night out, and you'll often find it's cheaper than other live shows. Plus many larger clubs have restaurants serving pre-show meals, well-stocked bars and discos until late.
Club

21-25 St John's Hill, Clapham, SW11 1TT [map]

Comedy

Moonlighting Nightclub,17 Greek St,London,Soho,London W1D 4DR,UK, W1D 4DR [map]

Entertainment Venue

11 East Yard, Chalk Farm Road, Camden, NW1 8AB [map]

Entertainment Venue

66-68 Rivington Street, Shoreditch, EC2A 3AY [map]

Theatre

21 - 25 St John's Hill,Clapham Junction,Chinatown,London WC2H 7NG,UK, WC2H 7NG [map]

Entertainment Venue

Haymarket House/1A Oxendon St, St James, SW1Y 4EE [map]

Comedy Club

1 St. James Road, Town Centre, Kingston Upon Thames, KT1 2AH [map]

Comedy Club

80 Haymarket, SW1Y 4TE [map]

Eat, Drink, Laugh and Dance in the very heart of London's West End.

Comedy Club

302-304 Creek Road, Greenwich, SE10 9SW [map]

Pub

3-4 Archer Street, Soho, W1D 7AP [map]

Barcode is known and loved for it's good looking but attitude free crowd, well priced drinks and the best DJs in town.

Entertainment Venue

The Gopher Hole below El Paso restaurant, 350-354 Old Street, Hoxton, EC1V 9NQ [map]

Comedy Club

76 High Street, Town Centre, Watford, WD17 1AW [map]

The Highlight chain comprises 10 comedy venues in cities around the UK, which play host to some of comedy's biggest names, as well as the country's best up and coming stand up acts.

Club

17 Greek Street, Soho, W1D 4DR [map]

Comedy Club

256 Kentish Town Road, Kentish Town, NW5 2AA [map]