Free London Attractions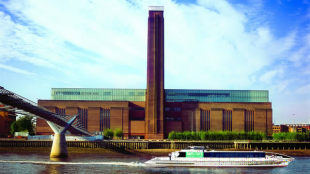 Make the most of your stay in the city with these free London attractions.
Special Event

Recurring event

Buckingham Palace SW1A 1AA [map]

For a display of British pomp and ceremony, watch the Changing the Guard ceremony outside Buckingham Palace. Changing the Guard or Guard Mounting is the process involving a new guard exchanging duty with the old guard.

Large Park

Bushy Park, Teddington, Middlesex, TW11 0EQ [map]

Bushy is the second largest Royal Park, with an area of 445 hectares (1,099 acres). Located to the north of Hampton Court Palace, it is home to around 320 free-roaming deer.

Historic Site & House

Foster Lane, EC2V 6BN [map]

The Goldsmiths' Company, based at the magnificent Goldsmiths' Hall in the City of London, regularly holds exhibitions and events to promote contemporary jewellers and silversmiths.

Large Park

London, SE10 8QY [map]

Greenwich is the oldest enclosed Royal Park, 74 hectares (183 acres) in area, and is home to a small herd of deer. On top of a hill, visitors enjoy sweeping views across the river Thames and Central London.

Gallery

Guildhall Yard, EC2V 5AE [map]

Discover seventeenth century portraits, Pre-Raphaelite masterpieces and a fascinating range of paintings documenting London's dramatic history. Then step into the ruins of London's Roman Amphitheatre.

Large Park

Hyde Park, W2 2UH [map]

Hyde Park is one of the greatest city parks in the world. Covering 142 hectares (350 acres) with over 4,000 trees, a large lake, a meadow and ornamental flower gardens.

Large Park

London, W2 2UH [map]

Kensington Gardens is home to Kensington Palace, the peaceful Italian Gardens, the stunning Albert Memorial and the Serpentine Gallery and the Peter Pan themed Princess Diana memorial playground.

Large Park

London, NW1 4NR [map]

Regent's Park in Central London is home to a stunning rose garden, an open air theatre, ZSL London Zoo, cafés, wildlife, sports areas and plenty of green space for you to relax and enjoy.

Large Park

Richmond, TW10 5HS [map]

The largest Royal Park in London (1,000 hectares/2,500 acres), it is home to 650 deer.

Local Park

London, SW1A 2BJ [map]

With royal, political and literary associations, St James's Park is at the heart of London and covers 23 hectares (58 acres).

Museum

British Museum, Great Russell Street, WC1B 3DG [map]

Visiting the British Museum in London is free. It's one of the greatest museums in the world! 5 stars - 'magnificent' The Telegraph 'spectacular' The Times 'a sparkling show' Evening Standard

Museum

Lambeth Road, SE1 6HZ [map]

IWM London tells the story of those whose lives have been shaped by war from the First World War to the present day.

Museum

150 London Wall, EC2Y 5HN [map]

The Museum of London tells the story of the world's greatest city and its people, from prehistoric times to the present day.

Gallery

Trafalgar Square, WC2N 5DN [map]

You'll love seeing work by Botticelli, Leonardo da Vinci, Rembrandt, Gainsborough, Turner, Renoir, Cezanne and Van Gogh at the National Gallery in London.

Museum

Romney Road, Greenwich, SE10 9NF [map]

Head to the National Maritime Museum and recall the romance of the great ocean liners, appreciate the elegance of Prince Frederick's golden barge and delve into the traditions of maritime London.

Gallery

St Martin's Place, WC2H 0HE [map]

The National Portrait Gallery houses the world's largest collection of personalities and faces, from the late Middle Ages to the present day.

Museum

Cromwell Road, SW7 5BD [map]

Hundreds of exciting, interactive exhibits in one of London's most beautiful landmark buildings.

Historic Site & House

King William Walk, Greenwich, SE10 9NN [map]

The Old Royal Naval College (ORNC) is Sir Christopher Wren's twin-domed riverside masterpiece and one of London's most famous landmarks. The ORNC is open daily and is free of charge.

Historic Site & House

Romney Road, Greenwich, SE10 9NF [map]

With this elegant house Inigo Jones introduced Palladian style to England.

Museum

Science Museum, Exhibition Road, SW7 2DD [map]

Interactive and thought-provoking, the Science Museum is a great place to see, touch and experience science first-hand. From space travel to psychology, there's something for all the family. Free entry.