Christmas Carols and Classical Concerts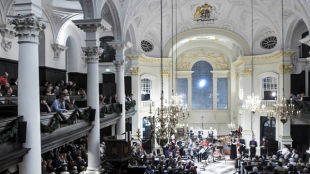 Get into the festive spirit at a Christmas concert in London.
A large number of major concert venues stage Christmas concerts in London. Many feature world-famous singers and orchestras as well as family-friendly, sing-along shows with popular Christmas carols and songs.
Beautiful historic houses and churches in London also have a wide range of recitals to lift the spirits and put everyone in a festive mood. Pick your London concert here!