Win a luxury weekend with the British Museum and Rosewood London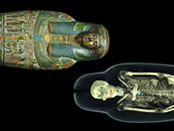 The prize includes:
4 tickets to Ancient lives, new discoveries at the British Museum
1 copy of the exhibition catalogue
Family room/2 adjoining rooms for four guests including breakfast at the Rosewood hotel
Enter Now
Discover the secrets of eight mummies from the Nile Valley in the British Museum's groundbreaking new summer exhibition Ancient lives, new discoveries.
The exhibition will introduce you to eight people from ancient Egypt and Sudan whose bodies have been preserved. Using interactive technology, discover new information about each mummy to build up a picture of their lives over a remarkable 4,000 years.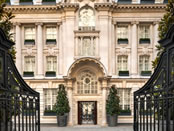 Complete your visit with a stay at the nearby ultra-luxury five-star Rosewood London – an iconic hotel moments from Covent Garden combining English heritage with contemporary sophistication. Stay in one of its finely fashioned and carefully curated rooms and enjoy a delicious breakfast the following morning in this urban sanctuary. With the Rosebud activities programme, younger guests of the hotel can enjoy practical and sensory experiences where music, art, wildlife and food are all integrated.
You'll also take home your complimentary copy of the accompanying exhibition catalogue, written by Exhibition Curators John H. Taylor and Daniel Antoine.
Exhibition sponsored by Julius Baer
Technology partner: Samsung
For more information, visit britishmuseum.org/ancientlives or rosewoodhotels.com/en/london