With exhibitions, talks, tours and special events taking place across the City of London for Great Fire 350, make the most of your trip with our tips on travel and other things to do in the area.
How to Get to Great Fire 350
There are many different forms of transport to get you to the City of London. It's recommended that you leave your car at home and instead use public transport.
Remember to have your Visitor Oyster card or contactless payment card with you and use Transport for London's guide to Visiting London to find out how to get around, how to pay for travel and how to plan your journey. Watch this video for top tips about travelling around London.
Train
There are a variety of major train stations in the area so you can approach from almost any direction. The main stations you will arrive into are Liverpool Street, Cannon Street, Fenchurch Street, Blackfriars, Farringdon or Moorgate.
If you're travelling from outside London, plan your journey on the National Rail website for the latest train travel information about your route within the UK.
Tube
The City of London is well served by the Underground network. The Northern, Central, Piccadilly, District, Circle, Metropolitan, Hammersmith & City, and Waterloo & City lines all pass through the area. Head for one of these key Tube stations:
Liverpool Street
Moorgate
Tower Hill
Bank
St Paul's
Monument
DLR
The Docklands Light Railway has a number of branches that travel from all over East London into the City of London. The two stations to alight at are Bank and Tower Gateway.
If you're travelling with a family, try to use the seats at the front of the train; kids (and adults!) can pretend to operate the train because there is no driver on the automated DLR.
Boat
For a unique view of London, why not travel by MBNA Thames Clippers, the fastest and most frequent fleet on the river with departures from major London piers every 20 minutes. Please note, part of the river will be closed on Sunday 4 September during the London 1666 burn.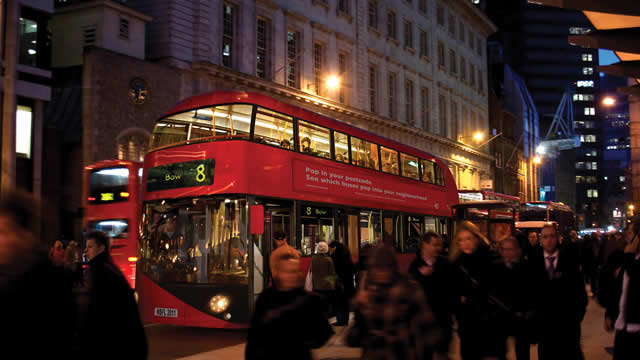 Bus
Hop on a bus for a cheap way to navigate your way to, and around the City of London. Use the Transport for London website to find a bus route and to find where you need to get off.
Bike
A great way to explore the City of London is on two wheels; you'll see so much along the way. The Santander Cycles scheme provides bicycles - sometimes known as "Boris bikes" - all over Central London. All you need to do is unlock the bike using a code and start riding. Once you reach your destination, lock the bike at the nearest docking station.
Car
If you wish to drive to London, the capital is easy to reach using the UK's motorway network - but plan your journey and prepare for possible traffic delays, limited parking and be aware of the Congestion Charge.
Transport Accessibility
If you require accessible transportation into and around London, visit the Transport for London website for more information on which services are best suited to your needs.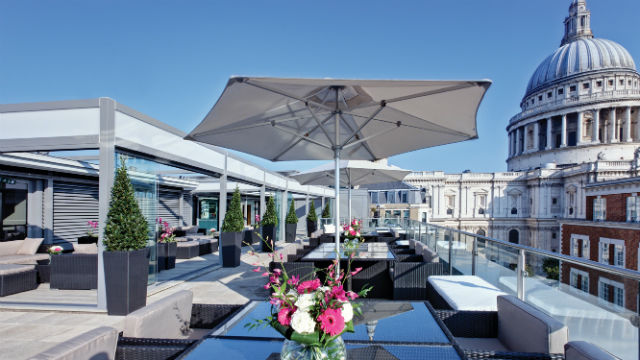 Where to Stay
There are various types of accommodation in the City of London that cater for all needs and budgets.
Treat yourself and your loved ones with a luxury stay at Grange Hotel St Paul's (pictured above) or the Andaz Liverpool Street Hotel.
For affordable convenience, stay at Apex City of London Hotel, Thistle City Barbican, Ibis London City, or Travelodge Tower Bridge.
Book cheap accommodation at the London YHA St Paul's and save money on your trip to London.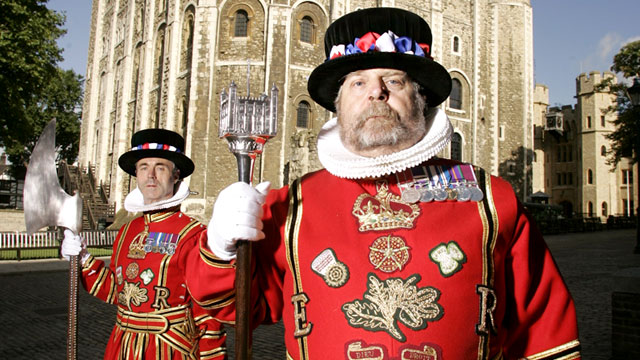 Things to See and Do
Hidden beneath office blocks lies a rich Roman history, which has survived 2,000 years of building, fires and bombings. The Billingsgate Roman Bathhouse was discovered in 1848 and is now open to the public.
The Guildhall Galleries take you through 2,000 years of the City's history. From pre-Raphaelite masterpieces to historic buildings, ancient artefacts and Roman ruins, there's a lot to see for free and many are open seven days a week. Download the free Guildhall Galleries App for iPhone or Android to learn as you go.
If this whets your appetite also take in the Museum of London and its Fire! Fire! exhibition, or check out the programme (and the impressive conservatory) at the Barbican Centre.
 
Explore the world's most famous bridge and enjoy spectacular views, exhibitions and the glass floor at Tower Bridge, now more than 120 years old. Also discover more iconic architecture at St Paul's Cathedral, the Tower of London, The Monument, The Gherkin and the Lloyds Building.
 
For shopaholics, get your fix at One New Change, Leadenhall Market, Old Spitalfields Market, Broadgate, Royal Exchange, and Paternoster Square.
 
Still stuck for something to do? Get friendly, multilingual advice at the City Information Centre, which can be found between St Paul's Cathedral and Millennium Bridge. Pick up an Oyster card, get tickets to London attractions or get currency at their Foreign Exchange service.
Food and Drink
Enjoy a free round of Smokey Bloody Mary's when you book for brunch during London's Burning, 3-4 September at The Paternoster.
Especially for the London's Burning festival, Fuller's have created a Great Fire of London inspired pie, available to enjoy between 30 August and 4 September.