In October, London's food, drink and film scene comes to the fore with a series of events. Halloween showcases the capital's spooky side, while Diwali is a Hindu festival of lights.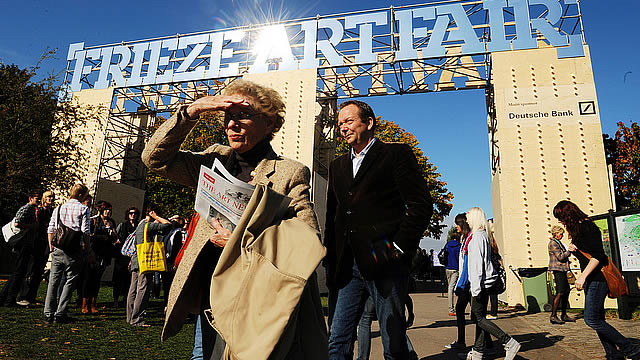 London's incredible dining culture is celebrated this month during London Restaurant Festival. London-wide special menus, events with celebrity chefs, culinary tours and street food ensure two weeks of foodie heaven. Tastebuds are tantalised further during London Cocktail Week with seminars, cool pop-up bars, masterclasses, and of course, parties. Don't miss its red Routemaster bus cocktail tours around the city. Films are also on the menu this month thanks to the BFI London Film Festival. This packed programme of premieres, talks, and more attracts the biggest names in the industry, including many Hollywood directors and actors. Meanwhile, the Frieze Art Fair presents 170 contemporary international galleries in Regent's Park, while the Big Draw encourages artists of the future with a month-long, UK-wide series of creative activities. With its ancient history and ghoulish past, London is the perfect place to spend Halloween. Expect ghastly goings-on in many of the city's attractions, including spine-chilling storytelling, eerie late-night events and tense talks.
Without doubt, one of London's best assets is the raft of fine dining options on offer. Many of the world's most famous chefs have restaurants in the city, including Gordon Ramsay and Heston Blumenthal, boasting Michelin stars, a celebrity clientele and of course, exceptional food. The Hindu festival of Diwali takes place this month, so discover more about this vibrant occasion with a trip to Shri Swaminarayan Mandir. This immense and spectacular Hindu temple in West London is a wondrous sight and offers visitors an exhibition about the Hindu religion. Many of London's theatres also offer magnificent architectural beauty. Explore their lavish interiors, behind-the-scenes operations and vivid history with a theatre backstage tour. Or take a step back to the capital's dark past with a spooky walking tour. You can follow in the footsteps of murderous characters, hear tales of ghostly appearances and more. A highlight of October is the riot of autumnal colour as the city's parks change from green to copper and russet reds. This vivid display is worth a trip to London's largest open space, Richmond Park.
WEATHER: For average seasonal temperatures and rainfall, see our London Weather page.