Richmond and Kew have a wealth of historic houses and gardens - such as Ham House - and parks - like Richmond Park - to explore in addition to a number of unique shops, restaurants, pubs and galleries.
In summer, you can spend a memorable evening watching the sun set over the tranquil river Thames and you might even spot the odd majestic swan or two.
Richmond and Kew's development have been heavily shaped by the Royal Family. In fact, Richmond's name dates back to a palace built there by Henry VII which was named after Richmond Palace in Yorkshire.
Although Kew is alleged to have been a significant location even in Roman times, it was this proximity to the Royal Family that put it on the map. From Tudor times the area was a popular royal relaxation spot, and in the 18th century Princess Augusta created Kew's crowning glory, the Royal Botanic Gardens.

Travel to Richmond and Kew
Richmond and Kew both have stations which use the Overground line and the District line. Richmond also has a train station. Kew and Richmond also have river bus services that run from April to October only.
If you're going to be in London for more than a day, it's worth buying a Visitor Oyster Card in advance. The Visitor Oyster Card is delivered to your home before you arrive in London. It is one of the easiest ways to get around London.
If you do not have a Visitor Oyster Card, but still plan to travel around London for more than a day, buy an Oyster card at the Tube station. Learn more about Oyster Cards.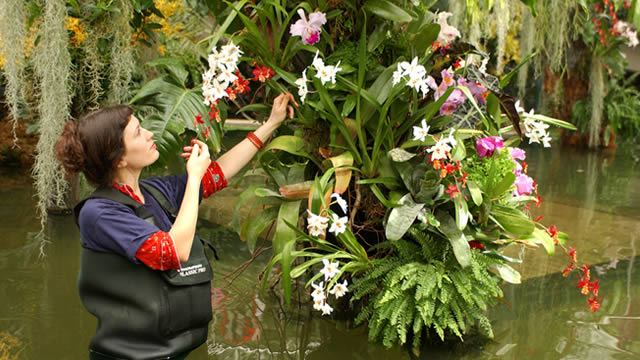 The Great Outdoors at Richmond and Kew
At 2,360 acres (955 hectares), Richmond Park is the largest of all The Royal Parks and this verdant oasis is ideal for a horse ride or a picnic as it is home to more than 600 deer and many exotic plants. You can enjoy refreshments in the exquisite Georgian Pembroke Lodge, or, if you're missing the city, gaze at the distant St Paul's Cathedral from King Henry's Mound.
Green-fingered visitors will love Kew Gardens, which contains the world's largest collection of living plants. Here you can explore the towering pagoda or get a spectacular overview from the intricate Rhizotron and Xstrata Treetop Walkway. The famous glasshouses, however, are currently closed until 2018 for a £34.3 million restoration.
The area also has several magnificent golf courses, rowing clubs and even a polo field for sporty types. Alternatively, you can enjoy a sedate river cruise that takes you all the way from Richmond to the Houses of Parliament at Westminster.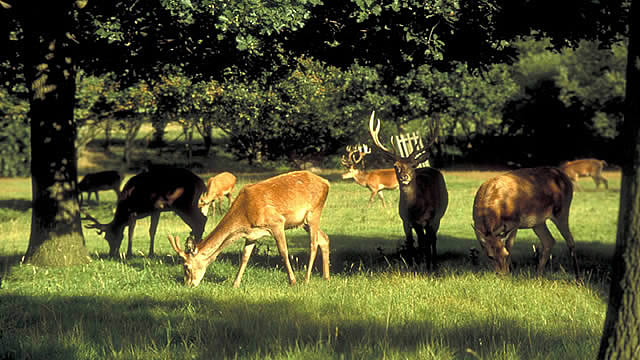 Attractions and Entertainment
Richmond is situated close to Syon Park, a grand 16th-century mansion that has been home to the Earls of Northumberland for more than 400 years. The 17th-century Ham House and the Georgian villa, Marble Hill House, are nearby stately homes that provide a fascinating insight into 17th and 18th-century court life. For an eccentric architectural contrast, visit Horace Walpole's Strawberry Hill House, Britain's finest example of Georgian gothic revival architecture.
On the north side of Kew Bridge you'll find the excellent London Museum of Water and Steam, which is packed full of working examples of industrial engines, as well as a steam train. The Musical Museum next door houses a far more delicate collection – a world-class exhibition of automatic instruments. In Richmond, you can learn about the fascinating history of the area at the Museum of Richmond.
Richmond's maze of cobbled streets is packed full of small, independently-owned shops selling antiques, organic foods, books, fine art and designer clothes. Try The Open Book or Titfertat Hats for starters.
The area also contains a large selection of small art galleries, among which are the Riverside Gallery, Orleans House Gallery and the Richmond Hill Gallery. In the evening, you can catch a show at the Orange Tree or Richmond theatres.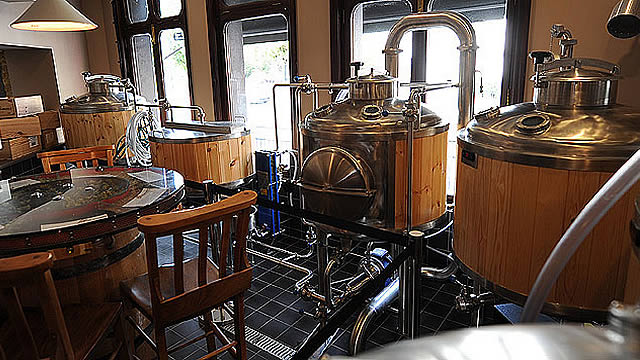 Drinking and Dining in Richmond and Kew
The elegance of Richmond and Kew is reflected in its restaurants. For a truly exceptional dining experience, head to the Michelin-starred Glasshouse next to Kew Gardens station. If you prefer a river view, try afternoon tea at The Bingham or a succulent steak at Gaucho; or, you could always take lunch amongst the foliage at the acclaimed Petersham Nurseries Café. Those with a sweet tooth will love The Original Maids of Honour, which has been supplying pastries to the people of Richmond since the early 18th century.
In summer, enjoy an alfresco pint at The Cricketers, one of the oldest pubs in Richmond, from which you can watch the sport of cricket being played on the adjacent Green. The Roebuck is a wonderful pub for views down Richmond Hill, and beer fans will want to head to the The Botanist on the Green in Kew to sample delicious ales brewed right there on the premises.
Explore More London Neighbourhoods
Where to next? Check out other top London areas.