Did you enjoy your visit to London during The BFG Dream Jar Trail? Plan your next visit and find things to do.
Inspired by Roald's Dahl's beloved children's book The BFG and the new Steven Spielberg movie, London turned into Dream Country this summer. Dream Jars filled with incredible sculptures popped up in locations across London to delight visitors and support Save the Children, the leading children's charity who work in the UK and around the world to give every child the chance to make their dreams come true; as well as Roald Dahl's Marvellous Children's Charity. Plan your next London trip, discover things to do and enjoy more Roald Dahl-themed activities.
Plan Your Next London Trip
Whether you're coming by air, rail, road or ferry, there are many options for travelling to London (although holding on to The BFG's gigantic ears is only available to Sophie!). Plan your next trip so you can spot locations featured in The BFG film, such as Buckingham Palace.
How to Get Around
You can buy an Oyster card or Visitor Oyster card; or use your contactless payment card to take London transport to travel around. Or, you may want to make the most of good spells of weather by walking or hiring a bicycle.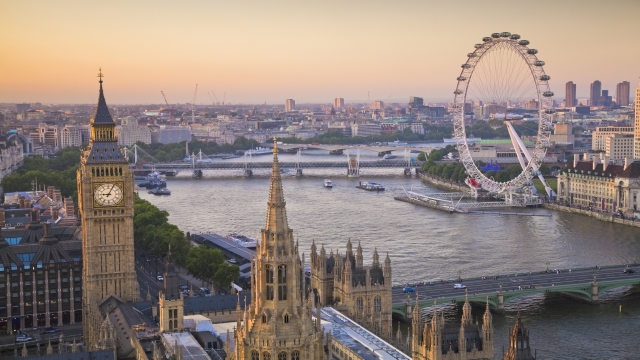 Where to Stay in London
There are many places to stay in London: from cheap accommodation such as low-cost hotels and hostels, to "delumptious" rooms in luxury hotels. If you're travelling with your kids, there are plenty of family-friendly hotels and self-catering options.
Things to do in London
The BFG Dream Jar Trail might have finished, but there are lots of things to do in London: from seeing London's top attractions, to dining out in London's best restaurants or seeing a West End musical – perhaps the award-winning Matilda or Charlie and the Chocolate Factory.
Don't forget to enjoy the Roald Dahl 100 events and activities celebrating 100 years since Roald Dahl's birth, including the House of Illustration's exhibition of Sir Quentin Blake's iconic drawings, The BFG in Pictures, until 2 October; or enjoy Dinner at The Twits, a gruesome banquet at the home of some of Roald Dahl's most horrible characters, The Twits, at The Vaults. You can also indulge in a Roald Dahl themed afternoon tea at Aqua Shard.
Find out more about The BFG Dream Jar Trail.