The BFG Dream Jars were auctioned to raise funds for Save the Children and Roald Dahl's Marvellous Children's Charity.
Lead charity partner of The BFG Dream Jar Trail, Save the Children, auctioned most of the Dream Jars on Paddle8.com, the Online Auction House, at the end of the trail. The auction raised thousands of pounds for the charity – how "splendiferous"! Some jars will also be sold at Save the Children's private Winter Gala event in November.
About the Online Auction
The BFG Dream Jar Trail online auction took place until 31 August, so bidding has now closed.
The trail has also benefited Roald Dahl's Marvellous Children's Charity, with four of the jars having been sold to help raise money for its work providing specialist nurses and family support for seriously ill children in the UK.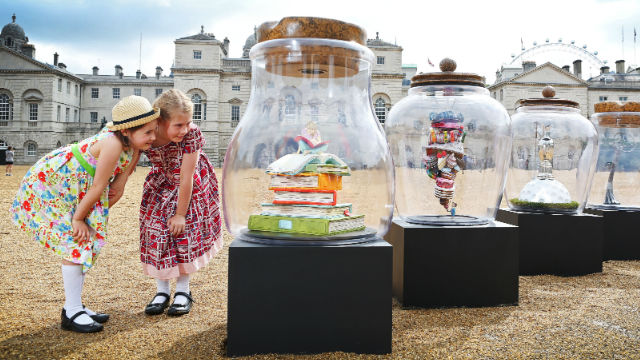 About Paddle8
Paddle8 is the leading secondary marketplace for art and luxury collectibles worldwide. Paddle8 combines the taste and trust of a traditional auction house with the efficiency and global reach of the Internet to create a destination that makes it simple for collectors to buy and sell art works, furniture, jewelry and luxury collectibles through for-profit auctions, non-profit auctions and private sales. In May 2016, Paddle8 joined forces with Auctionata, a leading European platform for livestream auctions, to create the destination of choice for the 21st century collector. Visit Paddle8.com and Auctionata.com
About Save the Children
Every day Save the Children does whatever it takes to give children a healthy start in life, the opportunity to learn and protection from harm.
Money raised through the online auction for the Dream Jars will fund Save the Children's vital work in some of the toughest places in the world so that all children can fulfil their potential, no matter how big their dreams are.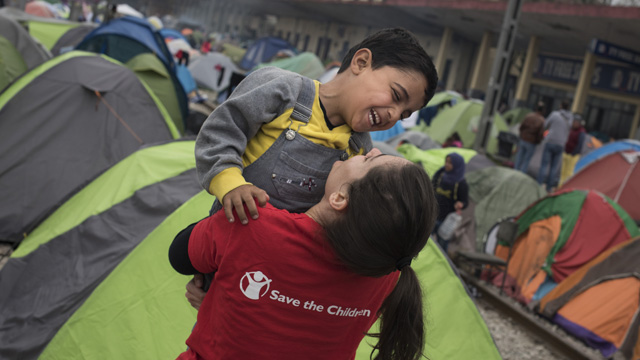 Donate Now
You can help give children the chance to make their dreams come true by making a donation to Save the Children.