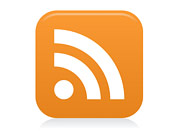 If you subscribe to an RSS feed, you can see which sections of www.visitlondon.com have been updated each day.
How Do I Use RSS Feeds?
First, you need a news reader.
A news reader is a piece of software that checks the feeds and lets you read any articles that have been added recently. Some are downloadable applications; others are accessed using a browser.
Browser-based news readers let you see your RSS feeds from any computer.
Downloadable applications let you store them on your personal computer, either like downloading your email using Outlook or on a web-based service like Hotmail.
There are many news readers available. Different news readers work on different operating systems, so make sure you choose one that works with your computer.
Examples of News Readers
Windows
Mac OS X
Web
RSS Feeds from Visit London
Once you've chosen your news reader, you have to decide what content you want it to receive.
For example, if you'd like the latest What's On stories from Visit London, simply visit the What's On section and click the orange button at the top.
Using Visit London RSS Feeds
We encourage the use of Visit London feeds. However we require the proper format and attribution is used when content from Visit London appears. The attribution text should read "Visit London" or "visitlondon.com". You may not use any Visit London logo or other Visit London trademark.
We reserve the right to prevent the distribution of Visit London content and we do not accept any liability for our feeds.
visitlondon.com RSS Feeds